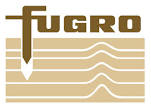 Distressed Submarine Rescue Simulation
Planning and rehearsal of emergency
rescue operations
Fugro are a leading global operator of Remotely Operated
Vehicles (ROVs) and provider of subsea equipment including
ROV support systems. ROV training simulators form an integral
part of this work; the company has already developed a
proven track record of submarine rescue simulation including
designing submarine rescue vehicle (SRV) trainers for several
of the world's naval forces.
MP opens new Fugro offices
Thursday, September 5, 2013 – 10:37
MP Mark Lancaster says it's vital to the future of the UK economy to encourage the growth of high calibre SMEs particularly those specialising in advanced technologies. He was speaking during the official opening of new offices for the Milton Keynes division of Fugro Subsea Services Limited (FSSL) which recently moved to larger premises in the town.
The robotic technologies division of FSSL is the leading European developer of subsea simulator and visualisation systems providing technology and services worldwide to offshore oil and gas operators, submarine rescue and naval measures to counter underwater mines. The company has operated from Milton Keynes since 1988.
During his visit to Fugro Mark Lancaster had an opportunity to "fly" a DeepWorks simulator for himself in manoeuvring a remotely operated vehicle (ROV) in its approach to a stricken submarine. The simulator provides a realistic ROV piloting experience with multiple displays showing different underwater views from the ROV's  cameras and sonar and remotely controlled manipulator arms which can adjust subsea equipment.
The MP for Milton Keynes North who commanded a Royal Engineers Bomb Disposal Squadron and has served on the Defence Select Committee said: "I was impressed by the simulator and visualisation technologies which offer the capability to reduce, or at least quantify accurately, the hazards across a range of subsea operations both naval and civilian, and provide opportunities for saving lives."
"Mark Lancaster's visit has given us a chance to demonstrate how a Milton Keynes company by developing an original technology can benefit the local economy as a small but expanding business, and nationally contribute to subsea oil and  defence requirements," said Dr Jason Tisdall, Robotic Technologies Business Line Manager with FSSL.
Mark Lancaster used to serve as Parliamentary Private Secretary to the Secretary of State for the Department for International Development and is currently a Government Whip.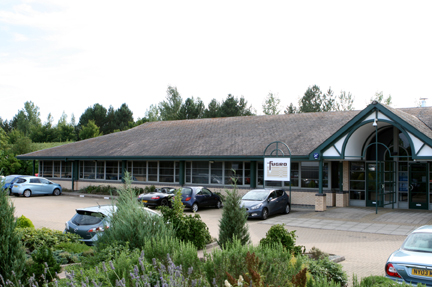 Fugro New Offices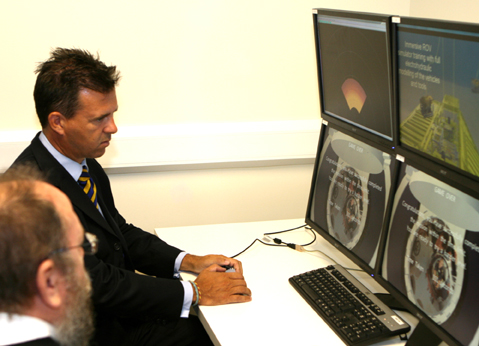 MP flies SRV.jpg: Mark Lancaster MP successfully docks a simulated rescue vehicle with a stricken submarine
FUGRO expands to Milton Keynes
The Milton Keynes division of Fugro Subsea Services Limited (FSSL) has moved to larger premises in the Mill Square business park at Wolverton Mill.
With a floor area of more than 550 square metres, the new offices can accommodate more than 30 staff and the move reflects FSSL's ambitious plans to double the size of its Robotic Technologies business in the South-East over the coming years. The company recently recruited a test manager, Eleanor Lock, to manage the team that tests its subsea simulation products, and Michael Wood a graphics design specialist. Future growth plans include the recruitment of additional physicists and engineers.
The new offices include a larger boardroom for company meetings and twin sound-proofed simulator rooms. One will provide a dedicated environment for software test and release management, while the other will host a permanent simulator for customer demonstrations.
Commenting on the move, Dr Jason Tisdall, Robotic Technologies Business Line Manager said, "For some time now we have been spread across two office units. Bringing the whole team back together and providing a purpose-designed environment for management, development, testing and customer demonstrations will help grow the business, and provide a more pleasant and spacious environment in which to work."
FSSL Robotic Technologies is the leading European developer of subsea simulator and visualisation systems.
For more information please visit www.fugro.comand www.fugrogrl.com
Further information is also available from:
Simon Marr
Robotic Technologies Business Development Manager
Fugro Subsea Services Limited
4 Mill Square
Featherstone Road
Wolverton Mill South
Milton Keynes MK12 5ZD
Tel: +44 (0)1908 224 670
Email: s.marr@fugrogrl.com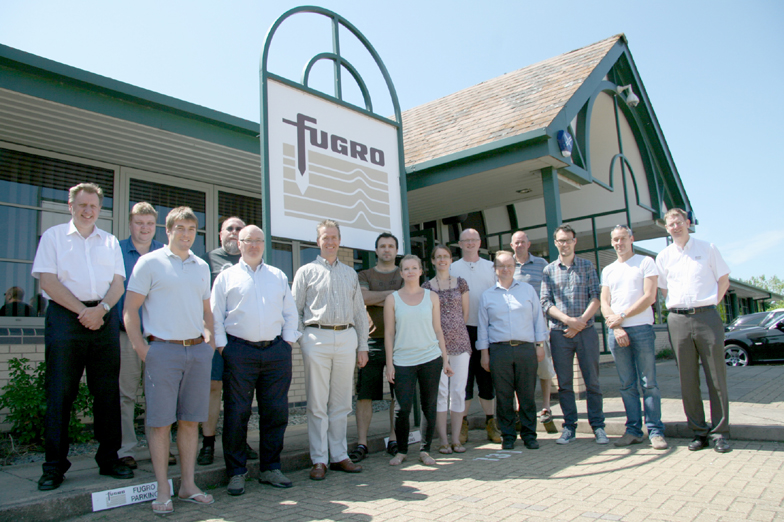 The Team
Fugro's subsea simulator is child's play
Fugro Subsea Services Ltd was commissioned to produce a subsea simulation game for the recently reopened and extended Energy Exploration exhibition area at the Aberdeen Maritime Museum in Scotland.
The museum uses Fugro's DeepWorks simulator to provide visitors with a realistic ROV piloting experience and an engaging challenge. Multiple displays provide different underwater views from the remotely operated vehicle's cameras and sonar. A synchronised video provides an introduction to ROV pilot training, as well as instructions for the game.
To help the public appreciate the critical role ROVs play in remote intervention, especially in hazardous environments, the player is asked to fly an ROV to a Blowout Preventer and operate a valve to stop a leak. The player has to manoeuvre the ROV into position using joysticks and "bump" the valve with a tool to activate it which in turn closes off the leak.
To appreciate how ROV operations need to be completed efficiently, the challenge is time-bounded so the player only has 3 minutes to complete the task. This, of course, also helps to ensure everyone gets a chance to play!
To understand how difficult these operations can be for real and to engage visitors of all ages and ability, three levels of difficulty can be selected. The "easy" level offers good situational awareness, high visibility and no currents; the "medium" level restricts the view to on-board camera views only, has reduced visibility and introduces mild currents; the "hard" level relies more heavily on the sonar for navigation, applies stronger, more complex currents and requires the pilot to make lots of course and heading corrections to ensure a successful intervention.
"The Aberdeen Maritime Museum game is great fun and a test of skill and hand-eye coordination in three dimensions in which speed, visibility and currents are constantly changing.  And, as in the real world, time is of the essence," said Dr Jason Tisdall, Robotic Technologies Business Line Manager with FSSL. "But the game has an educational side too, as it gives young people a feel for what piloting a ROV is really like and may inspire some of them to consider a career in the offshore oil and gas industry."
Meredith Greiling, curator of Maritime History at Aberdeen Maritime Museum said: "The Fugro simulator game is a fantastic addition to the museum.  We are always keen to be authentic and accurate in what we do, so we are very proud to say that this is the same software that real ROV pilots use for training.  Games are a great way to explain complex ideas to a wide audience and we have already seen visitors of all ages having a go at piloting an ROV.  There is also a bit of competition between staff to get the best time."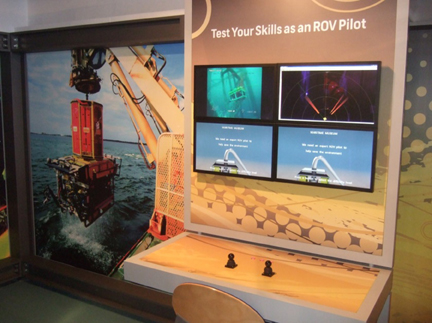 ·         DWgame1: Game simulator integrated into new subsea exhibit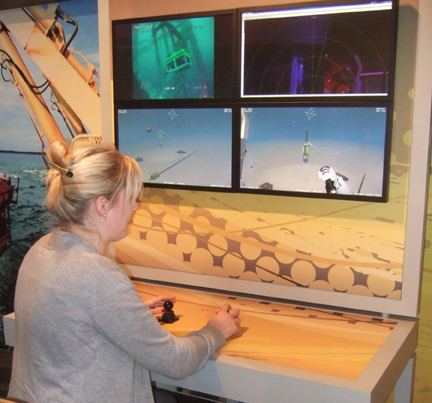 ·         DWgame2: A visitor uses joysticks and navigation screens to pilot the ROV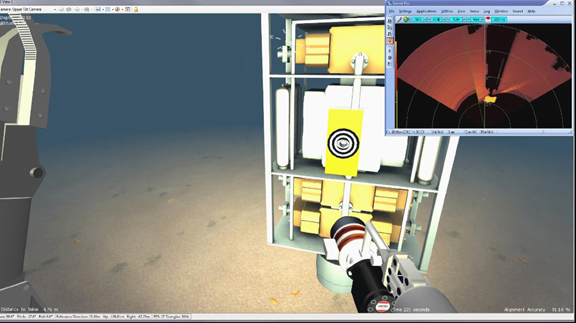 ·         DWgame3: Using the sonar and cameras to home in on the target valve
For more information visitwww.fugro.comand www.fugrogrl.com
Further information is also available from:
Simon Marr
Business Development Manager
Fugro Subsea Services Limited
Tel: +44 (0)1908 224 670
Email: s.marr@fugrogrl.com
Fugro upgrades DeepWorks ROV tooling simulation
Fugro Subsea Services is rolling out enhanced tooling capabilities on its DeepWorks simulators. Improvements have been made to ROV manipulator deployed tools to provide easier access verification as well as more realistic deployment behaviours.
DeepWorks 2013 introduces a novel approach to simplify accessibility studies.  As well as supporting the traditional approach using a Schilling T4 master arm, a new method has been introduced in DeepWorks Engineer to enable engineers who do not have specific ROV piloting skills or access to a master arm controller to precisely control manipulator tools. The tool tip is driven manually from a suitable input device such as a space navigator/3D mouse (as shown below) or automatically from a pre-defined set of instructions in a file. Manipulator joint positions follow the tool and are adjusted automatically. This engineering solution supports full collision detection and with user-configurable receptacle tolerances can be used for position feedback and to verify successful tool deployment.
Ian Murray, Fugro Subsea Services Engineer Manager, said, "we have found this enhancement particularly useful for validating accessibility of ROV panels on new manifolds and templates.  No longer do we need to rely on piloting expertise or manipulator control skills to offer up tools to the interface; studies can now be performed by our Engineering and CAD teams and we can pass on the benefits of faster studies to consider more cases or to complete studies more economically."
Similar improvements have also been made on the DeepWorks ROV pilot simulator using powered tooling components. Using the master arm controller, pilots can lift tools out of a holster and deploy them into receptacles with realistic collision and dynamic response. Tolerances of receptacles can be changed to cater for the skill level and experience of trainees. Torque tool can turn a valve to its open or closed position and this can activate linear actuators or hydraulic rams.
Jason Tisdall, Fugro Robotic Technologies Business Line Manager said, "Tooling design and operation is an essential part of installation and maintenance support. Stab tools are used routinely to connect and disconnect hydraulic circuits underwater. Torque tools are used to open and close valves on subsea production systems. These tools need to be offered up to and inserted into the ROV interface panel in a very specific way. DeepWorks can be used to help ensure panel receptacles are accessible and ROV-friendly and correct alignment and rotation can be achieved. With DeepWorks, different panel designs can be evaluated quickly and pilots can be trained on a simulator that mirrors the real experience offshore."
These enhanced tooling capabilities are available with new orders for DeepWorks and as an upgrade to existing installations.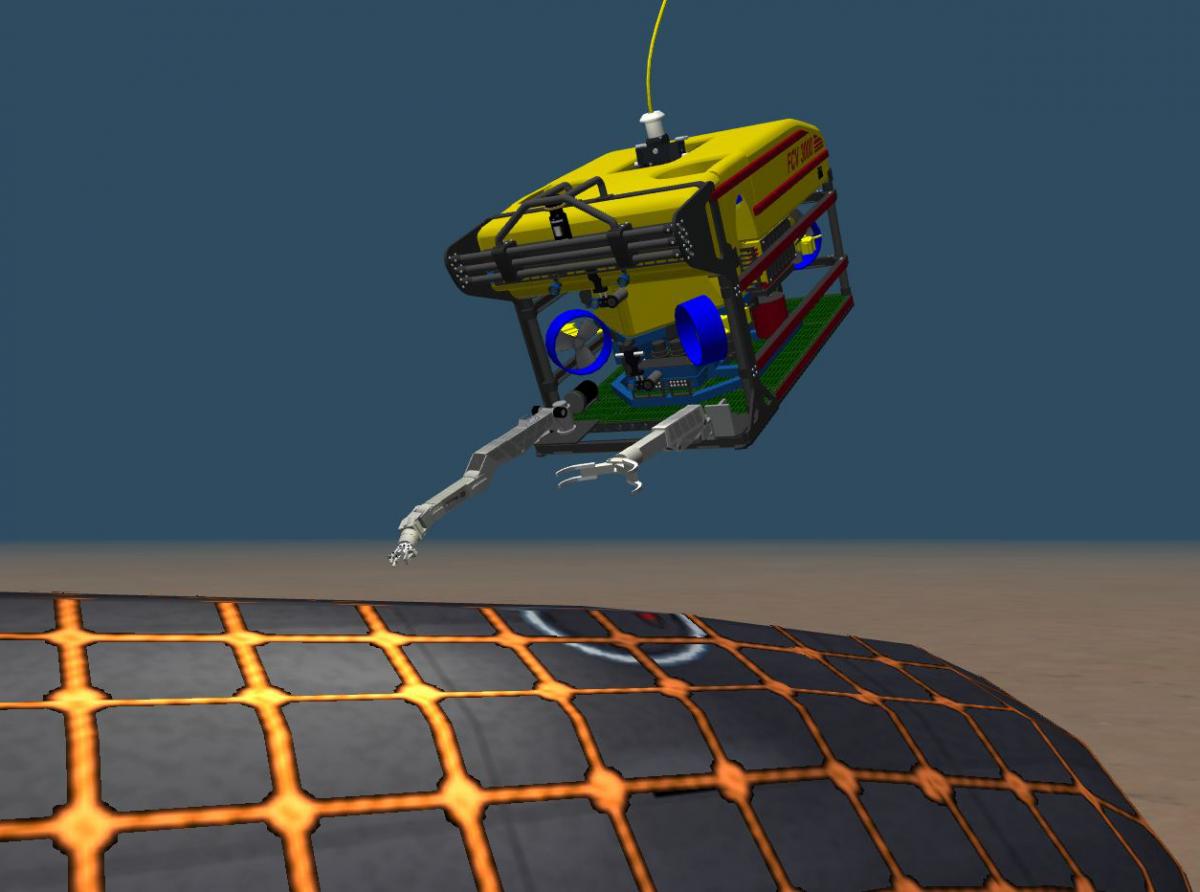 Inspection of netting snagged around bow of submarine
Fugro introduces electric ROV version of DeepWorks
Fugro has developed a new version of its DeepWorks ROV simulator for the Saab Seaeye family of electric ROVs, supporting console integration of the Seaeye Tiger, Lynx, Cougar XT and Panther XT/XT Plus models.
To cater for the training needs of a mixed fleet of ROVs, Fugro Operating Companies in UK, Singapore, UAE, Brazil, and Australia will be the first to benefit as an enhanced set of training configurations is rolled out across the company.
DeepWorks now allows rapid building and evaluation of new electrical ROV configurations, helping operators find the best arrangement and mountings for cameras, sonars and tooling while ensuring the vehicle remains dynamically stable. As the range of missions electric ROVs undertake grows, DeepWorks offers a very cost effective way of building and testing multi-mission capability.
For pilot training, the most important feature is replication of the Seaeye overlay which tells the pilot where the ROV is, its depth, pitch and roll and camera tilt angle.
Replicating the actual user interface means that when pilots go offshore the console feels immediately familiar and missions can be performed as practised. Other built-in features to improve pilot skills and responses include independent viewpoint control, sonar interpretation and fault simulation at any point in the mission.
"Our investment in designing DeepWorks as a versatile simulation platform capable of providing simulation of any type of ROV is now paying off," said Dr Jason Tisdall, Fugro's Robotic Technologies Business Line Manager.
"In just a few months we have integrated DeepWorks with the Saab Seaeye surface and hand control units, and delivered an ROV pilot trainer with true electric thruster response, accurate navigation overlay and realistic training scenarios for five of the most popular models of Saab Seaeye ROV."
Accurate electric thruster modelling gives the vehicle true behavioural responses to pilot demands. This creates the highest levels of realism when training and rehearsing key mission tasks such as docking, navigation by camera and by sonar, close inspection or tool deployment. Thrusters have initially been tuned for the Seaeye Tiger ROV, with other models to follow.
DeepWorks allows trainers to assess pilot skills by determining how long it takes them to complete tasks, how smoothly they operate the controls, and how well they respond to faults and deal with hazards. DeepWorks can also be used for assessing the overall mission difficulty and skills competency required. This allows operators to manage their pool of pilots more effectively and target training better.
A further benefit of the DeepWorks electric ROV simulator is a substantially lower price point than DeepWorks for hydraulic ROVs.
Jon Robertson, Managing Director of Saab Seaeye, said: "The availability of the Fugro DeepWorks ROV simulator for Saab Seaeye ROV systems is a significant step forward in the training and retraining of pilots and provides an important tool for the planning, validation and rehearsal of operations".
The DeepWorks electric ROV simulator offers a console integrated solution for observation, inspection and light intervention operations. Saab Seaeye ROVs can carry many different tooling packages and the versatility of DeepWorks makes it much easier to change payloads for different types of mission.