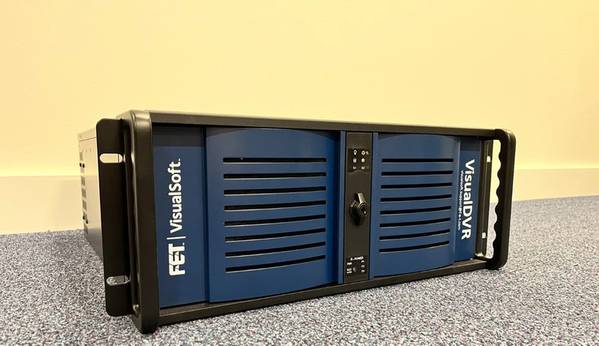 ROV technology specialist Forum Energy Technologies (FET) on Wednesday unveiled its latest generation of video recording solutions for the survey and inspection of subsea assets.
"Version 11 (V11) of VisualDVR, a digital video recorder produced by FET's VisualSoft product line, marks a major step forward for the technology's capability and user experience. VisualSoft was originally launched in the early 2000s and has continued to be at the cutting-edge of developments in the technology," FET said.
"In common with its predecessors, VisualDVR (V11) is a multi-channel, rack mountable digital video system designed for use on remote operating vehicles (ROVs), supporting activities in the energy, defence and ocean science sectors," FET added.
According to FET, the system can record up to four channels of HD video and is equipped with a host of tools and complementary applications to support real time documentation of the video images with data from subsea sensors and inspection personnel.
"As part of the update, V11's user interface which has been completely modernised. Configuration of recording quality, data paths, input and output profiles can be accessed easily, and channels can be developed in a simple step-by-step process. There are also new tools to flag potential setting conflicts while improvements have been made to allow video overlay setup simpler," FET added.
Forum said that the new system is also supported by new hardware architecture.
"A proficient motherboard and high-end graphics card have been chosen alongside a leading-edge multi-channel video encoder card that has been selected for optimum performance and reliability," FET added.
"FET's technology now has the capability to record four channels of HD Video at 1080p / 60fps from HD-SDI sources. As with the legacy VisualDVR system, files are encoded using H.264 format. A new higher compression option, H.265, is now included," FET explained.
"Each channel can output HD-SDI video complete with video overlay. In addition to this, VisualDVR can now stream each channel of overlayed video over a network using UDP. A free network player will be available to allow these video streams to be easily viewed," FET said.
"According to VisualSoft, it is expected that subsequent releases in the coming months will include a capability to stream video using an alternative protocol and also to output an HD-SDI signal using H.265. Testing of these options is currently ongoing while the ability to accept video from IP camera sources is in the test pipeline," FET said.