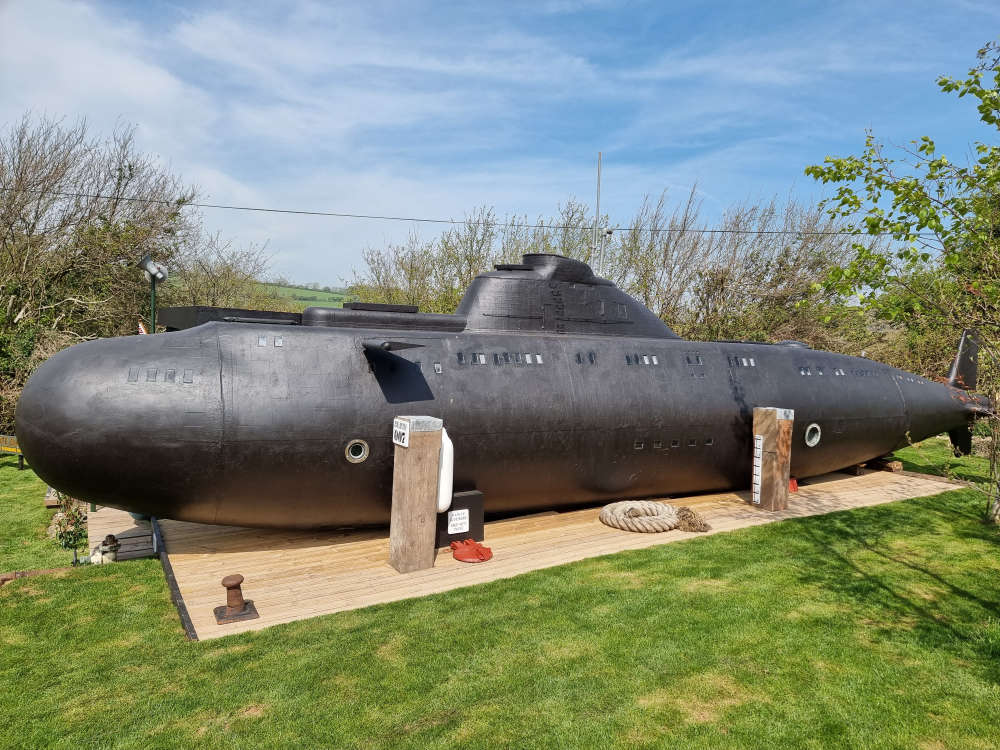 The Isle of Wight has a new place to stay – a submarine replica, originally used in the James Bond film, The World Is Not Enough.
HMS Bond is a copy of a Soviet Victor III class nuclear-powered submarine and is based at Windmill Campersite, near Carisbrooke Castle.
The family-run site is already one of the quirkiest glamping sites in the UK and the new sub puts the Island firmly on the map for one-off experiences – complimenting the Falklands helicopter, shepherds' huts, a dairy cottage and a spit-screen VW Camper.
Rhys Dungey co-runs the site with dad, Stew.
He said:
"Every year we like to add something new or improve our site and we decided that a submarine would be the perfect partner to the infamous Galahad – our Westland Wessex Helicopter. I scoured the web in search of a suitable submarine and after many months I located what we would finally name HMS Bond.
"The final design is down to Stew and his creative flair – with ideas often coming to him in the middle of the night – and purchases on eBay to finish HMS Bond with the authentic details which Windmill Campersite is known for! We're looking forward to welcoming visitors over from the mainland as well as Islanders to our unique site."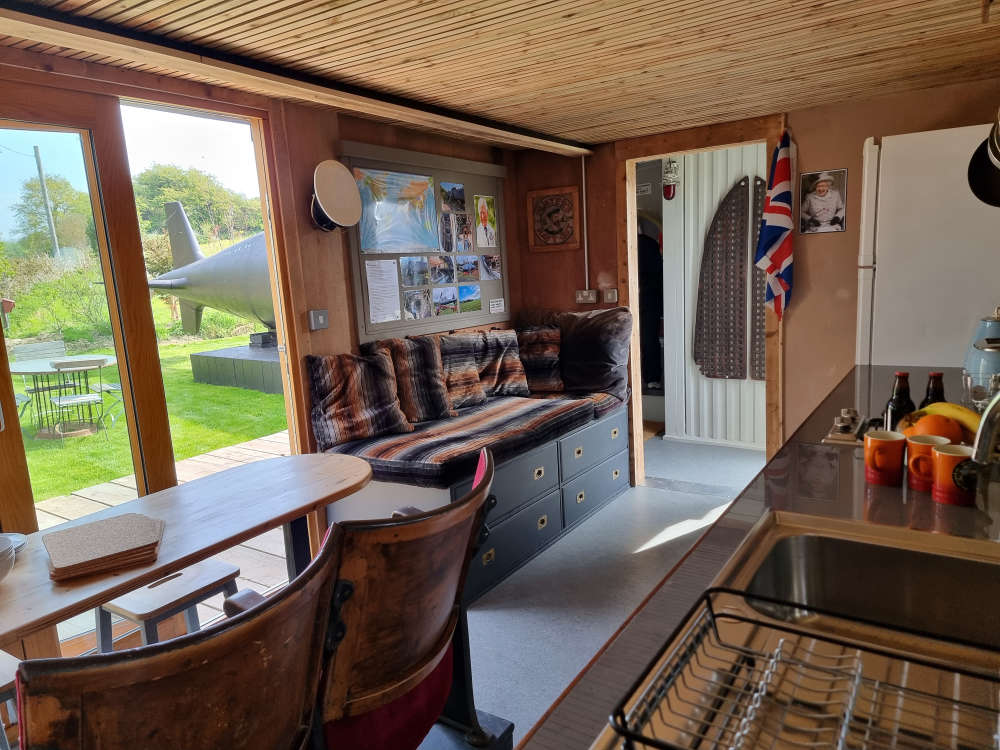 The teardrop-shaped submarine, which cost Rhys and Stew around £40,000 to convert into accommodation.
It features two double beds and a single bunk, sleeping five people. Like the real submarine, it has little headroom, but loads of character. It is equipped with trap doors, ladders, an interactive dashboard and a periscope.
Renovation began took place over the winter months of 2021-2022. The team at Windmill Campersite stripped out galvanised buoyancy tanks, miles of hydraulic hoses and an ingenious feature which enabled the huge replica to float and drive in the film. The team then worked with Kingswell Heavy Haulage to move the submarine to the site.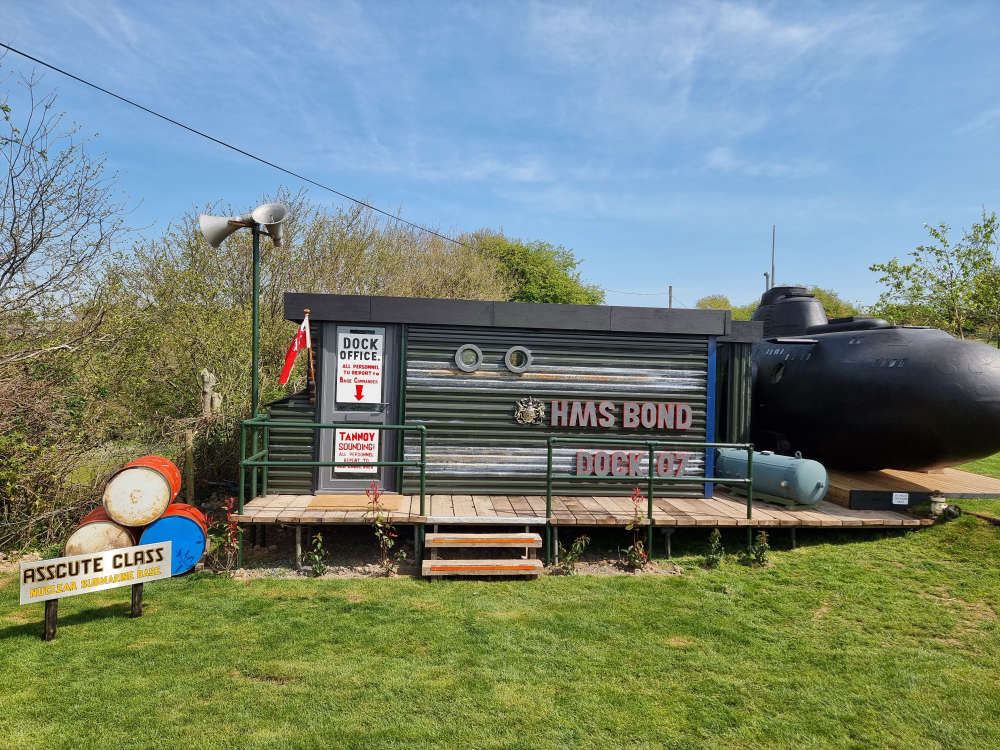 Once in situ, the team worked night and day to complete the conversion for launch this spring. This involved adding a mobile container now named 'The Dock', which houses the canteen and washing facilities including a kitchen, shower, toilet, eating area and doors out to the patio.
The site itself has views of the Bowcombe valley, walks through the Clatterford streams and Carisbrooke Castle is nearby. Communal amenities onsite include a BBQ with pizza and baked potato oven, a firepit for toasting marshmallows, a large dining area and a silent disco hut.