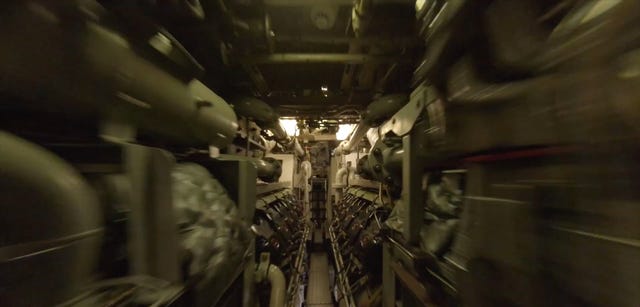 A new video shows a camera-equipped drone doing a high-speed run through a Dutch Navy submarine.
This is a Walrus-class submarine.
The video is part of a recruiting effort designed to scrounge up more submariners for the Royal Netherlands Navy's four submarines.
---
One of the most secretive places in any military worldwide is aboard a submarine. Any peek into the world of the "silent service" is notable—and then there's a guy controlling a drone via VR as it sprints through the tight spaces of a Walrus-class sub.
CLICK HERE for full article and video