Ideal for their aquaculture work, a third Seaeye Falcon has been delivered to Chile-based Underdeep Solutions.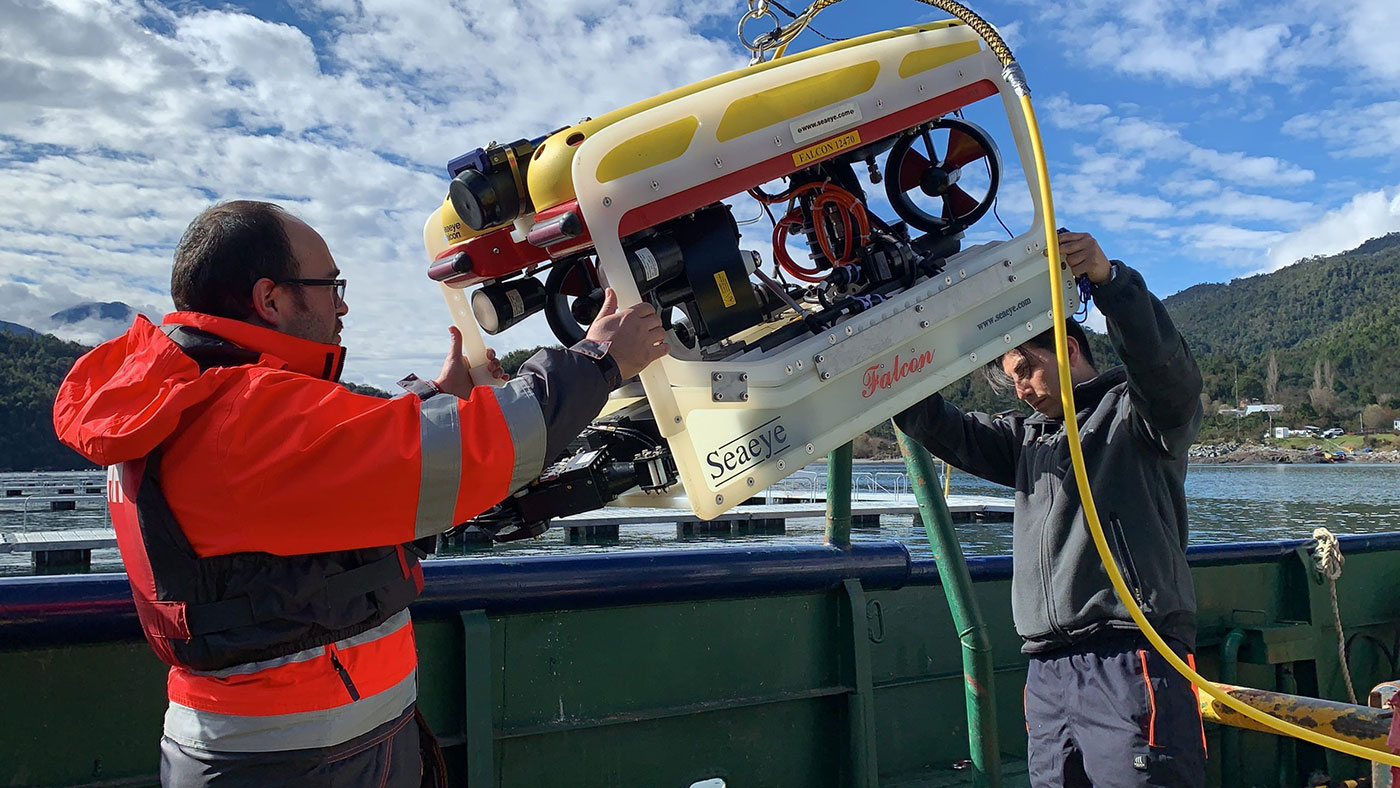 Underdeep operators readying the Falcon for inspection tasks.
Reliability when working in extremely remote locations is a key reason for adding another Falcon to their fleet, says Underdeep Solutions.
It is rated the top underwater robotic vehicle in class worldwide, and Underdeep's latest Falcon is the second 1000m deep-rated version for the company, who specialise in fish farm inspection and support throughout Chile and the region.
Underdeep's three Falcons are currently working at full capacity in the aquaculture facilities of the major aquaculture company, Salmones Camanchaca.
In addition, Underdeep Solutions has been working for several years in the removal of structures from the Salmones Camanchaca concessions, as requested by current local regulations, thus complying with the continuous plan for the removal of structures for the entire company
Along with inspecting nets and moorings, Underdeep deploy their Falcons, fitted with manipulators, to perform light work tasks around fastenings and buoys, as well as collecting and recovering items.
Their new Seaeye Falcon DR is fitted with a five-function manipulator and soft rope cutter, a Kongsberg HDTV camera, B&W reverse camera, a BlueView multi-beam sonar and an Applied Acoustic high-end USBL — that is now fitted to all Underdeep's Falcons.
Pilots' View
The success of the Falcon in Underdeep's aquaculture work comes from its reassuring reliability, favoured by their pilots for working in isolated locations and its power, agility and steadiness in strong cross currents and harsh conditions whilst heavily loaded with equipment.
The Falcon's world-winning concept comes from having created a highly reliable vehicle packed with five powerful thrusters and Saab Seaeye's iCON™ intelligent power and distributed control architecture, all fitted into an easily handled metre-sized vehicle that can adopt different tools and sensors for undertaking numerous intricate and demanding tasks.
A Seaeye Cougar XTi is being considered as an addition to Underdeep's vehicle fleet. The 3000m rated Cougar has six powerful SM7 thrusters and Seaeye's iCON™ control system, making it ideal for handling robust equipment in strong currents whilst manoeuvring around complex structures.
Together with its aquaculture support operations, Underdeep also undertakes a range of other work across South America, including shipwreck recovery, tunnel inspection and offshore support.
Playing an important role in establishing Underdeep Solutions' fleet is Spanish speaking Saab Seaeye distributor, Marine Vision, who have supplied three vehicles to Underdeep and assist in after sales technical support along with Saab Seaeye's technical team.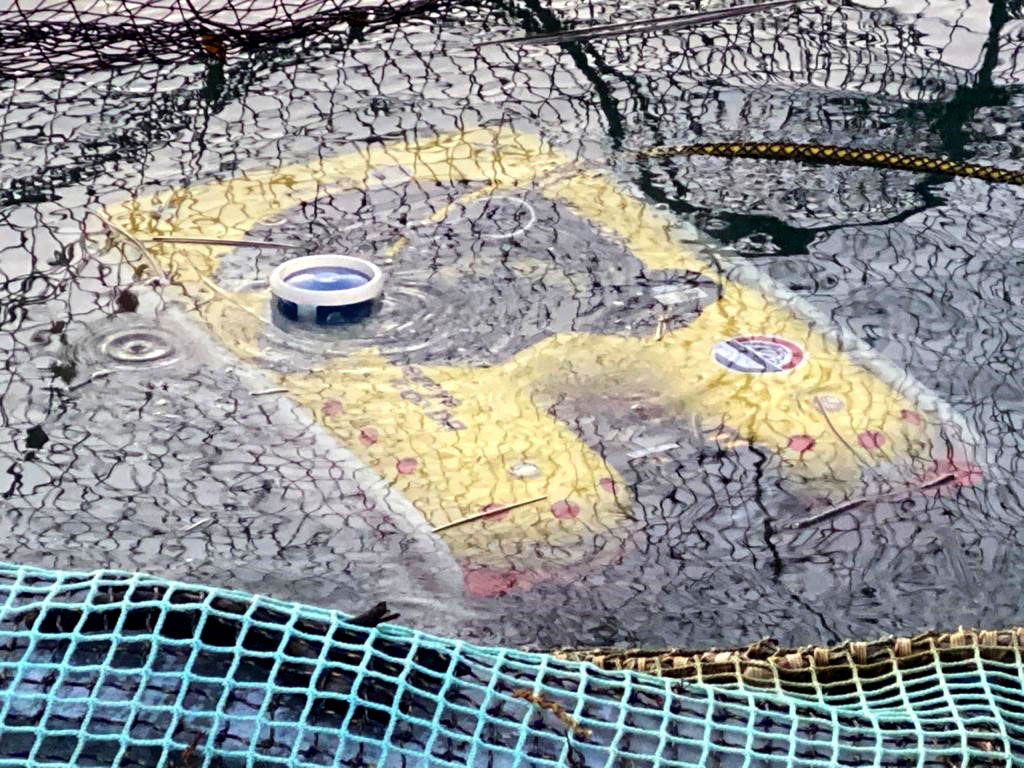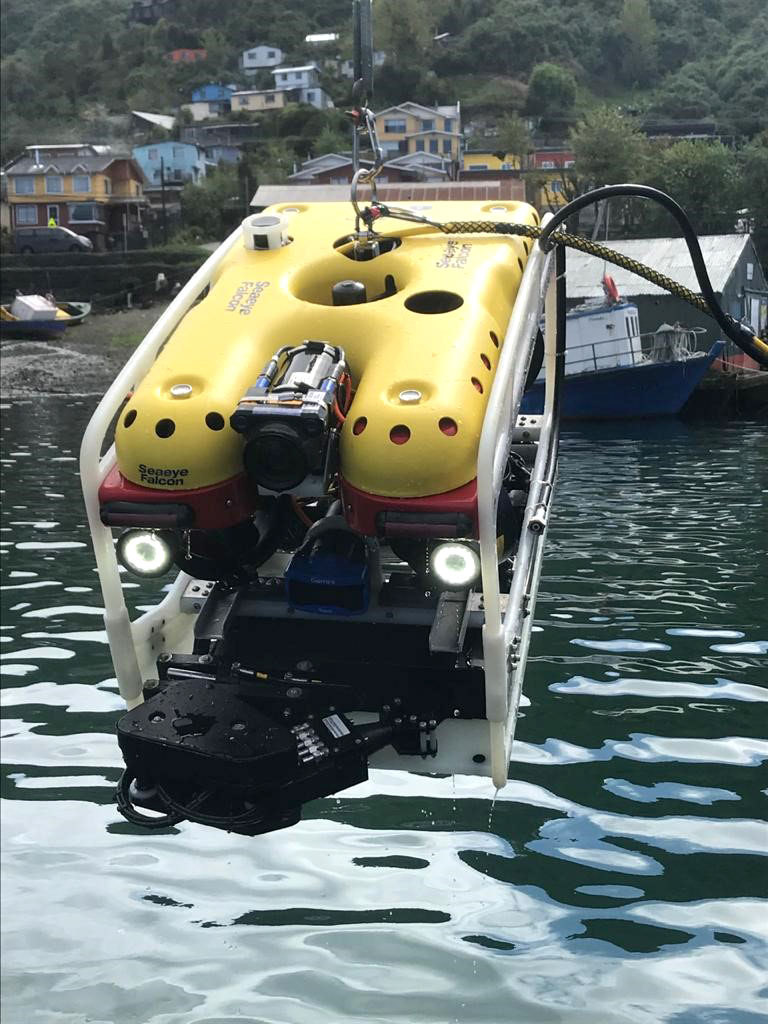 Falcon DR with five function manipulator skid.
Saab Seaeye is world leader in electric underwater robotics — including ROV, AUV, hybrid systems and tooling — and creator of the revolutionary iCON™ ecosystem.
Underdeep Solutions is an established service provider for the South American region in support of the aquaculture sector and other underwater operations including tunnel inspection and offshore.
For more information contact: