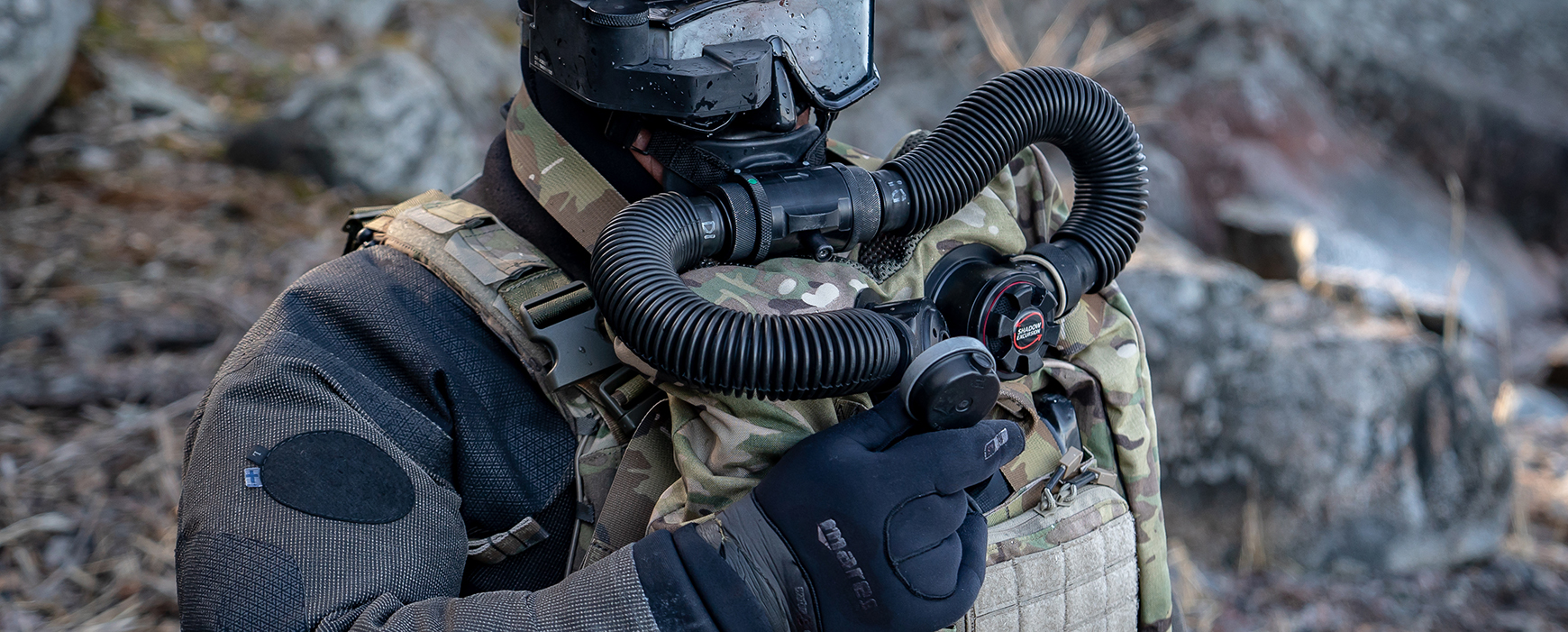 JFD, the world leading underwater capability provider serving the commercial and defence diving markets and part of James Fisher and Sons plc, has been awarded a contract for the management and availability of the Royal Navy's in-service life-support diving equipment, to help safeguard the lives of divers worldwide.
The new contract, a comprehensive five year plus optional two-year agreement, was awarded following a competitive tender process and builds on a longstanding relationship between JFD and the Royal Navy, with the two parties working together for more than 20 years. This latest contract gives JFD responsibility for maintaining the Royal Navy's life-support diving equipment, ensuring it provides the high levels of operational availability, protecting the safety and wellbeing of divers at all times.
Among the equipment suite that JFD will be servicing is its Shadow rebreather, a system designed and manufactured by JFD which delivers industry-leading performance in the most hostile diving environments. Recent upgrades to the system include the ability of the set to be worn in a back-mount configuration which can be adjusted as required by the diver. The system also includes a rapid clip-on / clip-off interface with ballistic protection vest, and enables the use of nitrox for diving below the safe depth of oxygen, thereby demonstrating flexibility through its modular design.
Under the new contract JFD will also provide support provision for recompression chambers, enclosed mine lifting bags (EMLB), parachute lift bags and surface-supplied diving equipment.
Danny Gray, managing director, JFD, said:
"This contract win underlines JFD's position as the market leading underwater capability provider. JFD has consistently exceeded the high availability targets set under the previous diving equipment support contract with the Royal Navy, and our proven track record over the past 20 years showcases our unrivalled experience and delivery offering.

"The depth of expertise throughout our team and our dedication to developing our product capabilities, particularly evident in our Shadow rebreather, highlights that we are the pioneers of safety improvements in the military diving sector. We look forward to this continued industry partnership with the Royal Navy going forward."
JFD provides fast, safe and reliable subsea rescue services, solutions products, engineering services and training to 80 countries and 33 of the world's navies including the Royal Navy, Australian, Singapore, India and South Korean Navies.