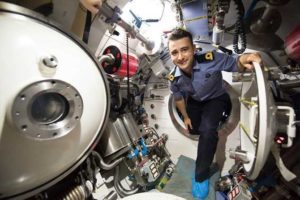 HM Naval Base Clyde personnel were recently deployed to the eastern Mediterranean as part of a major submarine rescue exercise.
Experts from nine allied nations committed submarines, submersibles, rescue vessels, specialist medics, helicopters and divers for the two week long Exercise Dynamic Monarch.
The Faslane-based NATO Submarine Rescue System (NSRS) also took part with personnel from Clyde operating rescue submersible 'NEMO'.
During the exercise boats pretended to be a submarine in distress whose crew required assistance.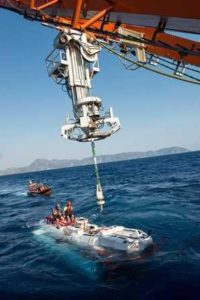 Submariners are expected to escape using special immersion suits up to 600ft, however, beyond that depth a rescue submersible is necessary and that is where NEMO was needed.
Jointly owned with UK, France and Norway, the NATO Submarine Rescue System is capable of diving down to a submarine in distress, "mating" with escape hatches and carrying out an evacuation of the vessel. The submersible carried out 16 dives during the exercise reaching depths of more than 720ft.
Commander Gennaro Vitagliano of the Italian Navy underlined the difference between Dynamic Monarch and most other NATO exercises.
"This is not about a war exercise," he said. "We are talking about saving lives.
"For us, it's important brotherhood; for us it's important to be here and be ready to save a life, whatever country this life belongs to."
The exercise concluded with a 36-hour mass evacuation which tested not just NEMO's handlers but the whole apparatus as simulated casualties were brought up from the depths and transferred directly into another part of the rescue system – a hyperbaric chamber where decompression can take place with the help of medics and divers.
The NSRS can be transported anywhere in the world within just 72-hours – a target time which the team have practised, and achieved, during training exercises with 23 different submarines in eleven countries.