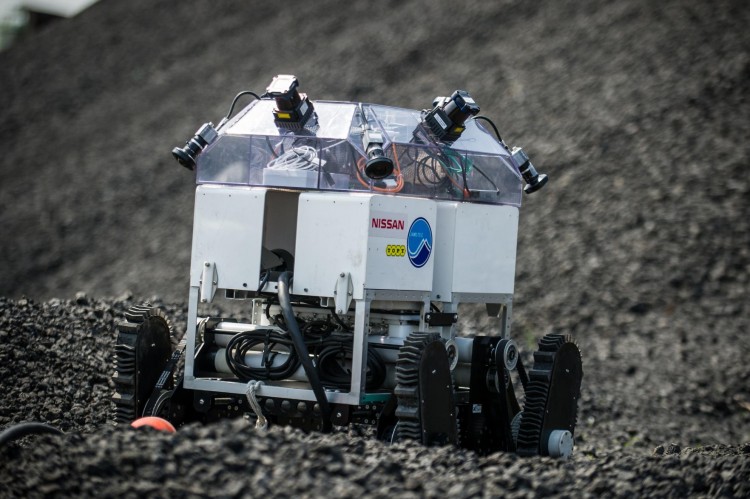 NISSAN, THE JAPAN Agency for Marine-Earth Science and Technology (JAMSTEC) and robot crawler maker, Topy Industries, are collaborating to make remote operated vehicles (robot crawlers) more effective on the ocean floor.
Nissan will provide an advanced version of its Around View Monitor (AVM) technology, the same tech, well, sort of, that gives you a birds-eye view of your car when parking, to help ROV operators avoid obstacles and navigate the ocean floor more easily.
Nissan says, AVM is one of the base technologies for Nissan's autonomous drive vehicles, which the company aims to bring to market by 2020. The innovative safety system can be found on Nissan's entire crossover range including the new Juke, Qashqai and X-Trail.
"The ROVs being tested by JAMSTEC and Topy include a version of Nissan AVM which features three-dimensional picture processing capability," Nissan said in a statement.
"The AVM 3D function is combined with the ROV's camera to improve measurement of distances on the ocean floor. This provides operators, controlling the ROVs aboard mother ships at sea, an overhead real-time bird's-eye view of the remote vehicle and its immediate surroundings. The goal is to improve the efficiency of undersea searches by avoiding obstacles on the seabed with better real-time situational awareness."
Nissan said the use of its advanced AVM technology in ROV applications is an extension of the company's autonomous drive technology, which it's developing and hoping to have in use by 2020.