Analox Military Systems has been awarded the 2013 'Supplier to the Industry Award' by industry judges at DSEi, the world's largest defence and security exhibition.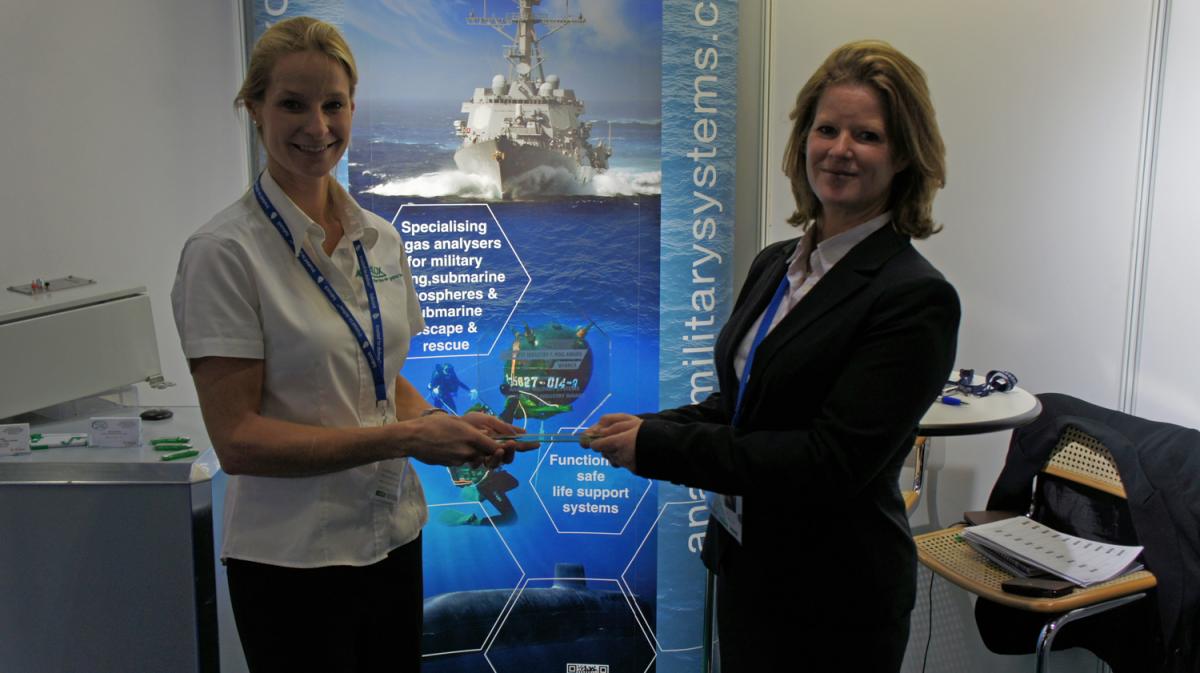 AMS was asked to present the panel with a synopsis of its achievements in the 18 months prior to the DSEi 2013 exhibition, including earning the SC21 Bronze Award in April 2013*, and its contract win to supply gas analysis equipment to the Norwegian Navy, announced in July 2013. Based on this performance, AMS was deemed to have excelled over all other DSEi 2013 exhibitors.
Vicky Brown, Sales and Marketing Director of AMS, collected the award during the exhibition at Excel London from 10th to 13th September. She said: "To be recognised with this DSEi Supplier to the Industry award is a complete surprise. In the last 18 months, our whole team has put so much effort into improving every element of what we do, including product quality, on-time deliveries, client service, sustainability and more. This has helped us win new contracts, as well as seal our SC21 Bronze Award. We're proud that Analox Military Systems' reputation continues to grow."
It was the first time Analox Military Sytems had exhibited at DSEi, and proved both successful and inspiring. Jo Burke, Account Manager for Analox Military Systems, commented: "DSEi brought together virtually the whole military market, making it clear to us how extensive the field is. It was an ideal opportunity to put faces to the people we've dealt with to date only by telephone, as well as meet many potential new clients. There was a genuine interest in what AMS is doing, with DSEi putting us in front of our target market."
AMS is a globally-recognised designer and manufacture of gas analysis systems for submarine and naval markets. At DSEi 2013, it launched two new products, a portable ACG multi-sensor gas analyser for the monitoring of compressed breathing air, and a carbon monoxide monitoring system designed for use in submarines.
Analox Military Systems is a division of Analox Group which is based in Stokesley, North Yorkshire. Analox specialises in the design and manufacture of gas analysers for military and commercial use.