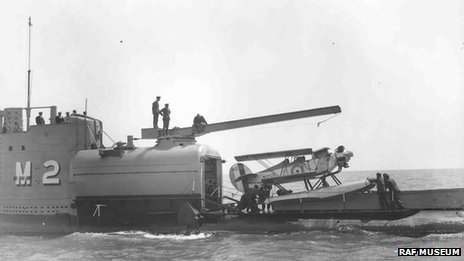 HMS M2 was found with the aircraft hangar door open
The submarine sits silently on the seabed.
Inside, the bodies of 58 sailors still rest, 80 years after the vessel sank in the English Channel off Dorset.
Now some of their family members hope to sail out to the wreck to mark the anniversary of the tragedy.
HMS M2 was the world's first underwater aircraft carrier, but it went down with the loss of all 60 hands – including two airmen – in 1932.
It is believed that disaster struck three miles off Lyme Bay, Portland, when the hangar door opened too early and the vessel was still submerged.
Only two bodies were ever recovered and now the British Sub-Aqua Club (BSAC) at Portsmouth keeps watch on the protected site and designated war grave.