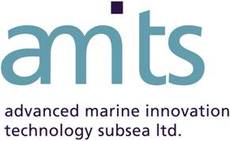 AMITS SIGN CONTRACT WITH THE DUTCH NAVY
On the 10th Aniversary of its incorporation Gosport based Advanced Marine Innovation Technology Subsea Ltd (AMITS) proudly announces that the Royal Netherlands Navy (RNLN) has become the launch customer for its new generation escape system valves.
The RNLN Walrus class submarines will be retrofitted with this new equipment. The contract has been achieved through the HABETaS consortium. Within the consortium AMITS provides the control valve system and the German submarine builder HDW effects the adaptation of the submarine to install the system. The third member of the consortium, Ballonfabrik Augsburg, the manufacturer of the escape suits has recently been acquired by the Survitec Group and the suit manufacture is now centred at RFD Beaufort in Birkenhead.
HABETaS is an international consortium and the the UK provides a major proportion of the system.
In 2006 HABETAS carried out successful testing of the air system in Malmo, Sweden. This was witnessed by an international audience who were very impressed with the results. The following stills give an idea of the level of testing; contact Ramsey Martin at AMITS for full test and technical information.
Further information:  Email: inquiries@advancedmarineinnovation.com